Remote Team Building – 225 French Medical and Health Care Students Create Remotely a Global Digital Mural with aNa artist webinar Games Software.
Remote Team building and World Wide Protocole
aNa artist invites people from all around the world to be part of her artistic's program.
For such purposes as:
Team Building
Brainstorming
Integration Day
Opening
Celebration
Birthday
Wedding
…
People express their own point of vu by using her online software. You send her your personal drawing answering a question.
Then she creates a Global Digital and Virtual Artwork everybody share.
You can even order a printed copy to expose or offer.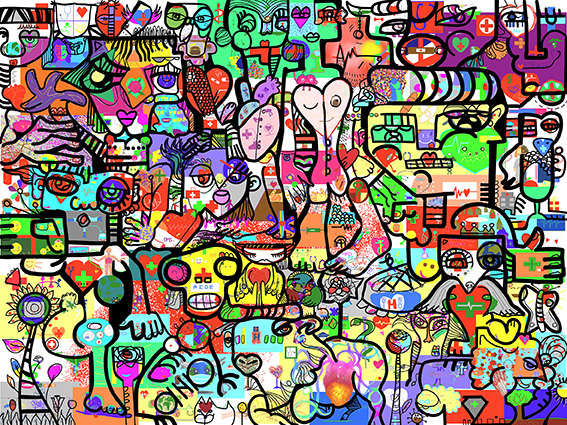 Remote Team Building, Remote Digital Team Building, Remote Virtual Team Building, Remote Global Team Building, Integration Day Team Building, Integration Day Virtual Team Building, Integration Day Digital Team Building, Integration Day Global Team Building, aNa artist, webinar.games,